Making that "First" and Everlasting Impression with #MyBeautifulFood and #Borosil
Calvin: Aaargh what's this squirmy thing on my plate?
Hobbes: Your favorite Spinach and corn
Calvin: Aaarggggggh they look bad. I can't eat them
Hobbes: But they are tasty and nutritious, and indeed good for your health.
Calvin: But they are not good for my eyes. I can't eat if my eyes cannot eat them.
Hobbes: You eat by mouth and not eyes.
Calvin: Nope we first eat with eyes, nose and then finally with mouth. Can we go out to uncle pop to eat?
Hobbes: But his food is not healthy
Calvin: at least they look good in those little paper dishes.
True indeed! Before putting a food in our mouth, we eat it via eyes. And then nose and then mouth. So if healthy and tasty is important, food presentation is important too. How to make your food more presentable? Read more to know more :)
I am neither a professional food blogger nor food stylist or any good with food photography. All I know is that I love Food and I love to cook at times. With food, my biggest claim till date, is that I am Foodie who loves to explore world cuisine and sometime love to cook and experiment with food. My biggest claim to fame came in when the Michelin starrer
#MasterChef Vikas Khanna tasted a fusion dish made by me in
what I call " my last minute hurriedly, put up recipe after a 1.2 year hiatus from cooking" and surprisingly, chose it as the best dish in one of the contest among all the celebrated food bloggers. Yay!
Yes, I can cook to save my life and may be yours too. That is what I told my fiance who fell two folds more deeper in love after eating the sandwich and rajma made by me.
I got married recently and like all new Bahus, I was expected to show my cooking prowess by making a meal for the family to demonstrate how good wife/bahu I am. And that was the
agni pariksha
I took with my "beautiful
Borosil
" serve wares.
You might be a great foodie and explorer of food but when it comes to cooking on your own at the first day at your in laws, even the stalwarts squirm up and give away. I am mere the beginner.
Thanks to Borosil for creating beautiful and clear serve ware that makes any food look even more beautiful and presentable. The
Indiblogger and Borosil contest
came handy that moment when my courier boy delivered me a box full of Borosil serve ware. Needless to say, I served all the food in the Borosil products and may be that saved my day [and my grace].
I had a great serve ware to present the dish and I did not wanted to risk taste, so I took a simple way of mixing traditional Rajasthani vegetarian meal with few recipe around the world to please the in laws and the kids in the house. Here are few glimpses of what I cooked and served using Borosil-
The traditional Kanji wada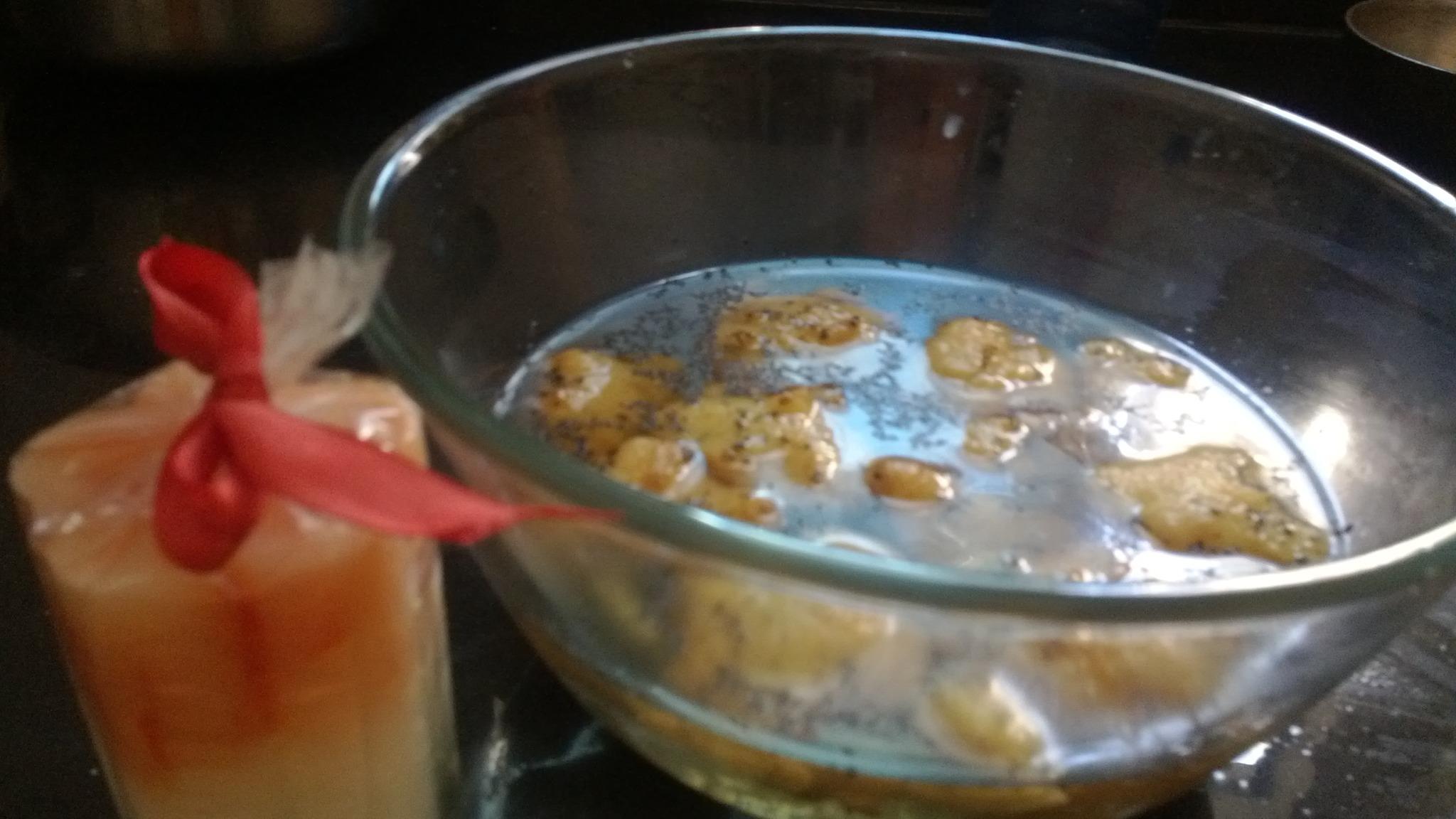 The Yoghurt Parfait
Rajasthanis love their deserts and desserts. Given the loaded doses of "desi ghee" and other sweets during wedding, I tied to twist the menu by adding a less sugary and simple to make "Yogurt Parfait" with broken wheat, roasted barley, oats and dry fruits.
Vegetarian Spaghetti Bolognoise with Anchovis and Black Olives
Missi Roti and Veg Patiala
Marwadis love their food rich and traditional. The "Missi Roti" is the usual favorite in my household and being a "papad" loving community, I could not resist the temptation to roll in some "Veg Patiala" that is made with papad rolled with cheese filling, dunked and cooked in thick gravy made of tomato and onions, garnished with green coriander and black cummin seed. Yumm
I thought of putting the delectable MIssi roti in the Borosil Casserole but it came broken and in absence of time and replacement, I used the square dish to adjust to the size of the bread and keep its crunch intact.
Paneer Persian
Cooked up this spicy, gravy trail with vegetarian's favorite "luxury" food- Cottage Cheese. My husband who does not like Paneer at all, could not help but took a grub. Umm they were delicious but #Borosil made them irresistible.
Stuffed Veg Sandwich in Brown Bread
Jodhpuri style Mash Potatoes with Khichdi
Rajasthani Kadhi with Hing Tadka
Now Coming to some comfort food, served hot on a rainy day. A spoonful of Desi Ghee, a dash of Hing [asafoetida], Naughty Amchoor [Dry Mango Powder], the sizzling green chilies, the colorful red chili powder...the fusion of color and blends, served in crystal clear dishes by Borosil...Ummmm.. even the thought kindled my appetite. Here's what I made -
Lunch with Borosil
Steamed Rice with Egg
Lehsuni Daal Tadka
Begun Bhaja
Steamed Rice with Ghee and herbs
Jaisalmeri Daal Tadka
Kolkata Style Frunchy Begun [Aubergines] Bhaja sauted with Amchoor n Red Chili
Rain Time Delicatessen with Borosil
It is Monsoon in India. A season filled with rains, pleasant weather and kindled cravings for hot tea and Pakodas. Here's what I made and served with my Borosil wares-
Kashmiri Kahwa served in Borosil Vision Glasses
The quintessential Ginger-Cardmom Tea
Onion Fritters
Isn't this looks lovely?
Do you also know that Borosil dishes are complete heat proof and oven friendly too? They just don't look good but serves multi-purpose utility. You can use them as bake dish and replace all your harmful plastic micro wave cooking dishes with Borosil.
Well That was #MyBeautifulFood with Borosil.
If you liked my "in jiffy" post by the newly wed bride, do spread the word and get a Borosil home today! Share your food experience and recipes with me.
My Twitter handle is : Numerounity
Till then, Bon Appetite!!
________________________________