Home is where Heart is
Introduction- My Karma with Asian Paints
Asian Paints
, a name that spelled an idea of the dream house. I have grown up feasting on their TVC, brochures and the wonderful colors that they painted my home walls with. I had so much fixation with brand that I preferred their colors for all that denting painting in my house...Oh! That lovely Mauve, Lilac and Lavender! Yes it was paints and Asian Paints that introduced me to the splendid world of the colors where I learnt the myriad hues and shades that still fascinates my life. I was taught how my Lilac was different from Lavender and also how should I appreciate the difference too.
Call it my Karma or whatever, when I grew up, finished my MBA and stepped into corporate world. The very first organization where i joined in and it's first CEO who I was asked to report first day, was this ex Honcho from Asian Paints who coined the legendary- "Mera wala Cream" :)
Aha! my first boss was another ex Asian paint executive and he was surprised to know my affection with the paint brand that I created over the myriad advertising it did over the years.
Asian Paints and Beautiful Homes- Har Ghar Kuch Kehta hai ki Andar isme koun rehta hai
I was a homing pigeon who would love to decorate her room and make it unique. From my grandparents' big palatial house to my parents' company owned small houses to my hostel rooms and rented apartments, I always ensured that I don't just live but live beautifully. I loved well designed, simple, spacious rooms. I am still very choosy, still very picky. In me. I harbor many a dreams of owning up my own house and designing it.
My thoughts range from the colors of my ceilings to the color of my door, window panel, wardrobe, drawing room, Kitchen and more. For eg- I wanted to paint one of room full of sky blue and its varied hues. Imagine some cloud like formations on top of ceilings using white n shades of blue. And the place where there is window, a window in the east, I plan to color the top portion with shades of yellow, orange and crimson to dedicate that sun which rise from there. Imagine!
Imagination is the key word
Imagination is all you need when you want to design, decor and color your house. I am sure my favorite brand Asian Paints has all those shades, textures that I may need to may my imagination come alive.
Imagination is one one thing that I am not putting any pictures here, so you can imagine clutter free, free from any biases. Now Imagine the room which I colored in shades of sky, imprints of clouds and the dash of sun rising from East. What if the intersection between the wall and ceiling gets some new flavors? What if I add some birds there? Cardboard cutouts or even the decals? Keep imagining, for we need to further detail that room of ours. I have empty walls..and I love spacious empty, vacant walls. I occasionally add a picture here n there but off late I have taken to the fancy of couture and decals. I will paint that one wall in my room with some small, little flowers, some butterflies and little bit of DIY decors that range from cute lamps, a dice designed stools to sit, a game board design study table.
Well that was one of my humble idea to create a beautiful space for kids, a la children room.
After imagination, it is execution that translates beautiful thoughts in beautiful homes
I know imagining is not the only solution. The idea needs to be backed by an equally good execution and sometimes, it is execution that gives new dimensions and shapes and perhaps sometime a better wings to your ideas. To enable that, you need a lot of help from the skilled laborers, carpenters and your neighborhood contractor who perchance has many such ideas to be executed in his kitty but high demand and parsed availability. Working with them is no mean feat.
It is not just money but a great deal of patience that we require there. I still remember this technician who used to come to my grandpa's house for the furnishing details. Along he brought many a catalogs but it was his experience that helped us to identify the right mix from the catalog, mix it with spoons of our own creativity and give existence to beautiful homes from ideas to spaces. Revere that man, never try to stamp on his wrong foot or he can ruin up things and easily say- I told you so. Here's the additional charges to fix it up!
Asian Paints Home Solution for my current home
Most of the time in my "rented house" life, I have managed to stay at most clean, neat and good looking houses, in most affluent colonies and societies, Whether it was that comapvt 2 BHK flat that over looked a mahogany tree in Chennai or the 3 storey bungalow at Hyderabad or my Garden Estate House in Gurgaon or the Wellingnton flat, I ensured that the place where I stay has its own depth, intensity and grace. Above all, the space. I hate dirty, cluttered or too packed houses. Each of my apartment had its own charm and sufficient space, an attribute that my current city- Mumbai, but off course, unfortunately miss sordidly.
Finding a house in "pigeon hole designed- matchbox size- still sooo expensive" Mumbai was a tough color to code literally :) but I finally managed to find a house that overlooks clear blue vast sky, has enough open spaces, big windows, plain ceilings, clean appearances and off course crispy flooring. I feel like a child who has been given a "Carte Blanche and asked to paint the town red".
Perfect! With the beautiful tools from "
Try & Decide
" as available from the
Asian Paints website
, I can try, chose, experiment and finalize my own decor in much simpler steps. NO need to wait for a contractor to explain or experiment my house with. What more? It offers me a "Paint Budget" calculator as well. Whoppeee!!!
Creating Gorgeous, Crazy and Sophisticated spaces in home
I am just few clicks away from it. As I tirelessly mentioned that I love "clear, clean and neat space" and I hate over accessorizing my house. I would go for simple, elegant and very choicest furniture and decor for my house. Here's my few giveaways-
To begin with I would rather accessorize my walls and ceiling with beautiful paint works. The heart lies in choosing right color for right room. It also involves adding right textures to highlight the boring walls and make them look interesting.
Less furniture but well synchronized with the wall paint, ceiling and to give an edge, I would love to paint that single panel wall that holds my LED TV in plain texture but the wall behind my bed in beautiful rainbow colors.
Playing with natural sunlight and colors in rooms, allowing adequate natural lighting to accentuate the look
Experimenting with new colors like Orange, Sunshine Yellow, Turquoise Green
Here's few thoughts that I have on mind-
Decals for the wall at my study wit pictures of family members
placed well so the child knows their relatives
A little note on the dining room wall
painted and accentuated with a better
colorful Vase
The kids gonna love this wall, close to nature, close to fun.
The beauty is that it is easy to make and cost friendly to
customize with the age
My Executive Kitchen. What did you say?
Cooking is a pass?
There's many more that I have in my mind and I am all heart to design my home, beautifully, creatively 7 absolutely gorgeously! That's why I say-
Home is where Heart is
!
With the multiple choice, tools etc made available by Asian paints, I feel like a kid spoil for choices. The house is my slate and am sure to scribble beautiful ideas and creations on it. Take some time out and do visit me. I am sure, you will love my house :)
____________________________________________________________________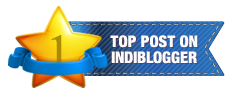 Edit- This post is top post on Indiblogger in terms of popularity,
click here to know more-
_______________________________________________________
This thought is shared for the
GREAT WAYS TO CREATE A BEAUTIFUL HOME - BLOGGER CONTEST
as conceptualized and conducted by
Asian Paints
and Ripple Links.
If you liked my thoughts, pl do share your views in the comment forum below. Thanks!