Do me a Favor, lets Play Holi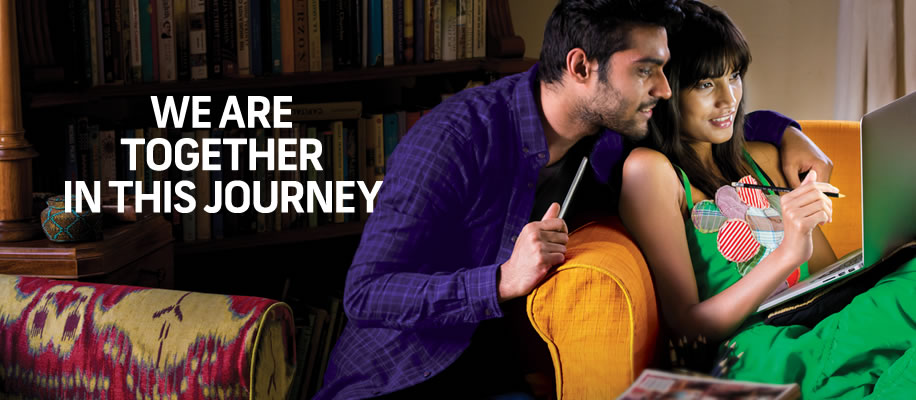 Optimism is inimitably powerful and infectious too. However, it keep changing hands often and often in bargain, it falls off our hands. We need to open our fists of self defined notions, our fears and let them slip away in search of that little optimisms. Stretch your hands and allow to grasp another hands so that optimism could not just slip away but cupped between those two palms that fist into one and called unison. I call it love and togetherness. And in today's world of "me first" and "I, me,myself", it is together-ness that is most cherished and sought after. After all synthesis and symbiosis is the essence of life. Had it not there, the sun would not give us life nor does this land, water or air.
Love is many a splendid thing and gives birth to togetherness.
I have a homing bird, a homely pigeon who had traveled around a lot. No matter where I have gone, places I visited, people I met, for me Home is where heart is and family is my top priority, my finding. I love spending time with my family. More the merrier. Off late due to my education outside and work, I missed visiting home that often and in bargain stopped celebrating festivals as much as I did with my family. That sense of bond and togetherness was missing, and it resisted me from celebrating my festivals in absence of family. It was not that I was alone. In fact, I would have multiple invitations from friends and colleagues. I really admired they way they would bond as family esp on those occasions and started missing my family more. The desire to be with my family on festivals as well grew deeper in me.
Let's play Holi
Ok ok, I love Holi but not great fan playing one. I do not recall when I last played Holi and these years, playing holi became a non existing choice for me. Well this was my first Holi post marriage. As usual, I did not have any plans. The building I stay in does some Holi sessions every year and this year was no different.
I saw the notification near the lobby while returning from office. When I reached home, my mom who was visiting me, handed me the leaflet that society people handed her, insisting us to come. I was like- I barely know them and given they know each other much better, it will be quite awkward for us, so lets skip. Yes, being alone in the crowd always scared me rather repulsed me. Nevertheless, I was not comfortable playing holi and that too with so many people? Naah! I said- Skip
The ring on door made me changed my mind when society secretaries came to personally invite us. After some dilly dally, we decided to go down for breakfast only and come back as quick as possible after the cursory visit.
I was in my jammies when my mother summoned me to get ready. I went to washroom to brush my teeth and found my hubby suddenly coming and standing behind me, holding his tooth brush as if brushing his teeth. little did I realized that my unassuming hubby was hiding lots of Red color in his palm. It was his optimism. Before I could turn and resist, the entire colors were smeared on my face. I was caught unaware. I did not expected my husband, my usual serious husband to do all that.
What followed was, remains unexplained. From my way to home till venue, I was all smeared in colors, left right and center. AS we entered the arena where holi was being played, I grew apprehensive. There were people with packets of colors, pipes and shower fittings for rain dance. I love getting soaked in rain but normally avoid as it makes it very uncomfortable for me.
Suddenly I saw two hands coming forward, taking my hands in them. It was my hubby and my mom, who took my hands in theirs and nodded me to march forward with a smile. It was their way of saying- Do not worry,
We are together in this Journey
. As the hands entangled in to each other, optimism was exchanged and sense of togetherness over powered.
We had a wonderful time, making that day memorable and cherish-able for me and my family. We pranced, danced and had too much of fun.
Ahem do not ask me for Holi pictures, I am not that optimistic to share my pictures looking like a riot of colors ;)