I Pray Therefore I am
Image Source: Google
Everybody has a reason to pray. Some of us pray cause it is an eternal link stitched to our soul, some pray to find solace, some pray to garner advance, Some pray for mental peace, some pray in pure bliss. Some pray to seek bargain and whereas some pray to gain advantage.
The reason differs with each set of Individuals. Frankly, I have no reason to pray. I still pray as prayers have become part of my DNA. I was brought up by my grand mom who was an avid devotee. She would do a proper pooja every day morning and evening. I would join her during her morning pooja and used to fascinated by all rituals. The main reason was that we use to pray as if it was a second nature, with no aims and ambitions. The sole interest was to pray.
When I dig it deep now, I realize today I pray for different reasons. I pray when I want to connect with God, to have a dialogue with him/her. I pray when I am in great difficulty or dilemma and seek God' kind intervention.
I am an avid Hindu but let me tell you, I prayed like a Muslim, a Sikh and Christian too. It was my neighborhood or upbringing that exposed me to all forms of God and various modes of offering obeisance.
When I went to Meenakshi Temple in Madurai or Dargah in Ajmer, I did go with a reason- to pray to those Gods and why to pray, was not part of my reasons.
I found myself praying the christian way during my MBA days. Then, I use to pray to bring myself focus and achievement of my objective. I prayed to connect to God and seek my answers using Bible. I started believing firmly in notion that God speaks to us and started praying to have him heard. I would often cry during praying, a trait that I still do.
Why do I pray- My reason to Pray
I started praying as a ritual wherein I wanted to be part of lovely devotional deeds my Grandma used to do every morning. If I have to recall today, I won't be able to tell why I prayed then. It was something that was beyond reason or purpose or appeasements. However, I can tell you why I pray now.
I pray as I feel that's my way to connect to God. I am a strict believer of human's one to one relationship with God. I strictly need no middlemen, no God Guru or no saint this or that. Yes, I am the one whose faith finds God even in stones but not in so called God's men. For me all human and things made by God is equally divine than why just keep few high on pedestal on basis of their Vachna [words] and not Karma [Deeds]. I do not need middle men or soot. All I need is my purity of heart to face my God.
Lakshmi Pooja Pack- The Essential for my Diwali
We all pray for different reasons and we all pray following a different rituals. As a kid I read a poem of a Hindi female poet wherein she challenged the existing mode of offering devotions to God with flowers, incense etc. She offered her own ways wherein her heart became the temple and her songs became the rhymes and each particle of her body becomes incense, she offer pure dedication from her heart and mind instead of man made embellishments and models. That poem had an impact on me and I spent another part of my life praying simply with my heart and no flowers or diya or Sandal pastes. I saved my effort there and invested it on my faith.
While I do not advocate any singular mode of offering obeisance to God, I am merely suggesting doing a worship in the most full fledged manner with ingredients or without it.
This Diwali, I have special plans. I intend to do a traditional pooja, in my own way at my own home [So what if t is rental]. I have been staying away from my family since College. Often I have been spending my Diwali away from my home with a friend or relative' family, following their rituals, their trends. I do not know full rituals and I feel doing half, almost a halfheartedly attempt more like celebrating a not so complete Diwali.
Often, we run around gathering the must have ingredients for Pooja and often we end up missing one or the other. I want to cut that clutter. I want to do a full fledged Pooja, not for show but for the meaning of following simple rituals and addicting to perseverance that each of these rituals offer. I want to use a one stop solution for my pooja instead of running around collecting assorted ingredients.
I want to use Lakshmi Pooja pack cause-
1) It is one stop solution for all pooja needs including statue of God/goddess, pooja ingredients, lights, small cute pedestals, Rangoli and all things beautiful. It also comes with a CD that has all the Sanskrit Shlokas and Mantras that I would need while performing pooja.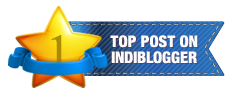 2) In my endeavor to connect one to one with God, I need to be my own Pandit and Lakshmi Pooja pack and its varied ingredients will help me conduct my pooja all by myself without being worried of having missed anything.
3) It looks fabulous and makes my Pooja interesting and Diwali complete.
I am not trying to sponsor any wrong beliefs but endorsing the fact that, no matter what is our reason to pray, we must pray to offer our obeisance to God. We must believe in doing Pure Prayers and
Pure prayers
comes from the purity of heart. Visit
www.pureprayer.com
to know more about the pack.
____